Counter-Strike Global Offensive
Royal Hack  - Counter-Strike: Global Offensive Cheat
Product information
Our CSGO Cheat is perfect to play in competitive. You can configure the aimbot legit or make it look obvious while being safe from VAC.
The subscription includes free hack updates for the whole lifetime of your subscription plan at no additional costs.
System Requirements
Windows 7 (32bit/64 bit) 
Windows 8 (32bit/64 bit) 
Windows 10 (32bit/64 bit)
Our CSGO Hack© is only available using RHClient© which is registered and locked to your hardware and has been designed with RHFramework©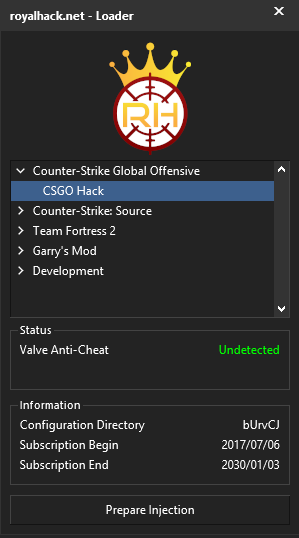 There are no products that match your criteria.